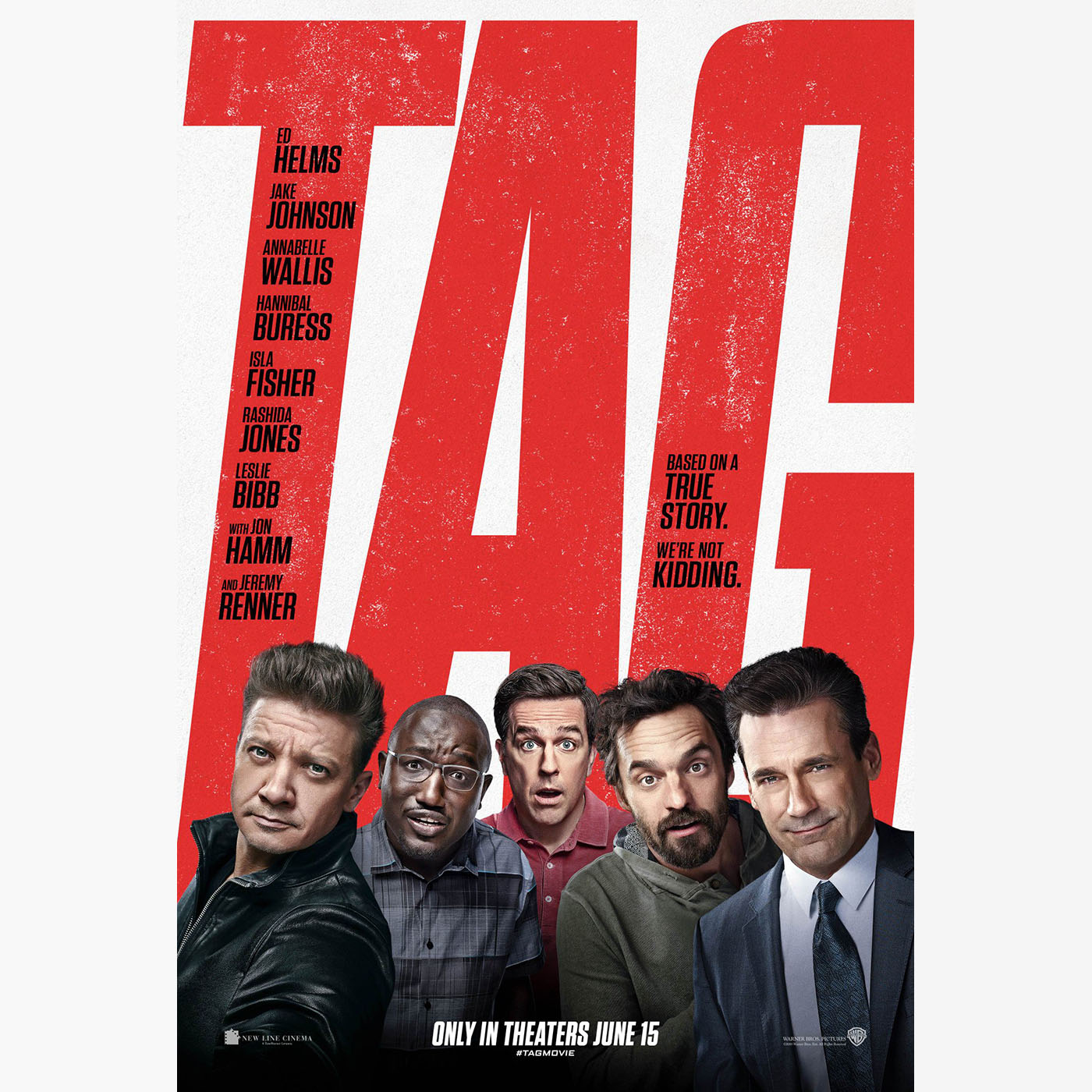 Welcome back faithful listeners.  Tag you're it!   In Episode 25 Matt and Mike discuss Tag a fun and entertaining summer comedy.  Matt brings up how this movie reminded him of his childhood friends including Mysterious Mike.  Mostly he misses the camaraderie especially being a lonely old man in his late 30's.  Mike talks about a prank that goes maybe a little too far in the film and discusses his upcoming nuptials.  Also find out how one lucky cast member breaks both his arms in a stunt gone wrong and what they did to remedy the problem.  Mike and Matt both enjoy this movie it is leaps and bounds better than its piss poor trailer.  The guys finish the podcast talking about the possible end of movie theaters thanks to digital downloads.
Mike and Matt both enjoyed Tag Matt just enjoyed it a lot more, he loves comedies.  Mike gave it 3 Reels out of 5 and thinks it is not a must watch film but might make a good rental or streaming watch.  Matt liked Tag a lot.  He gave it just a tad higher rating with 4 out of 5 Reels and thinks it's a nice change from the typical summer popcorn flick.  Thank you for listening and next week we are reviewing Sicario: Day of the Soldado and doing a really fun Legacy Cast of Spaceballs!!
---
If you have a film you would like to hear Matt and Mike review please Facebook message us, Instagram message us, or email us at nerds@reelfilmnerds.com 
Our little show can be found anywhere Podcasts reside such as iTunes, Stitcher, Google Play, Tune In, Player FM, etc. While you are there like, subscribe, rate, and review us if you can too!
Make sure to follow us on social media such as Facebook, Instagram, and Twitter. Feel free to visit our website to watch trailers, read bios, and just flat out get more info on the movies we review.  http://www.ReelFilmNerds.com 
You can contact us through email as well Nerds@ReelFilmNerds.com
Now go out and catch a movie!