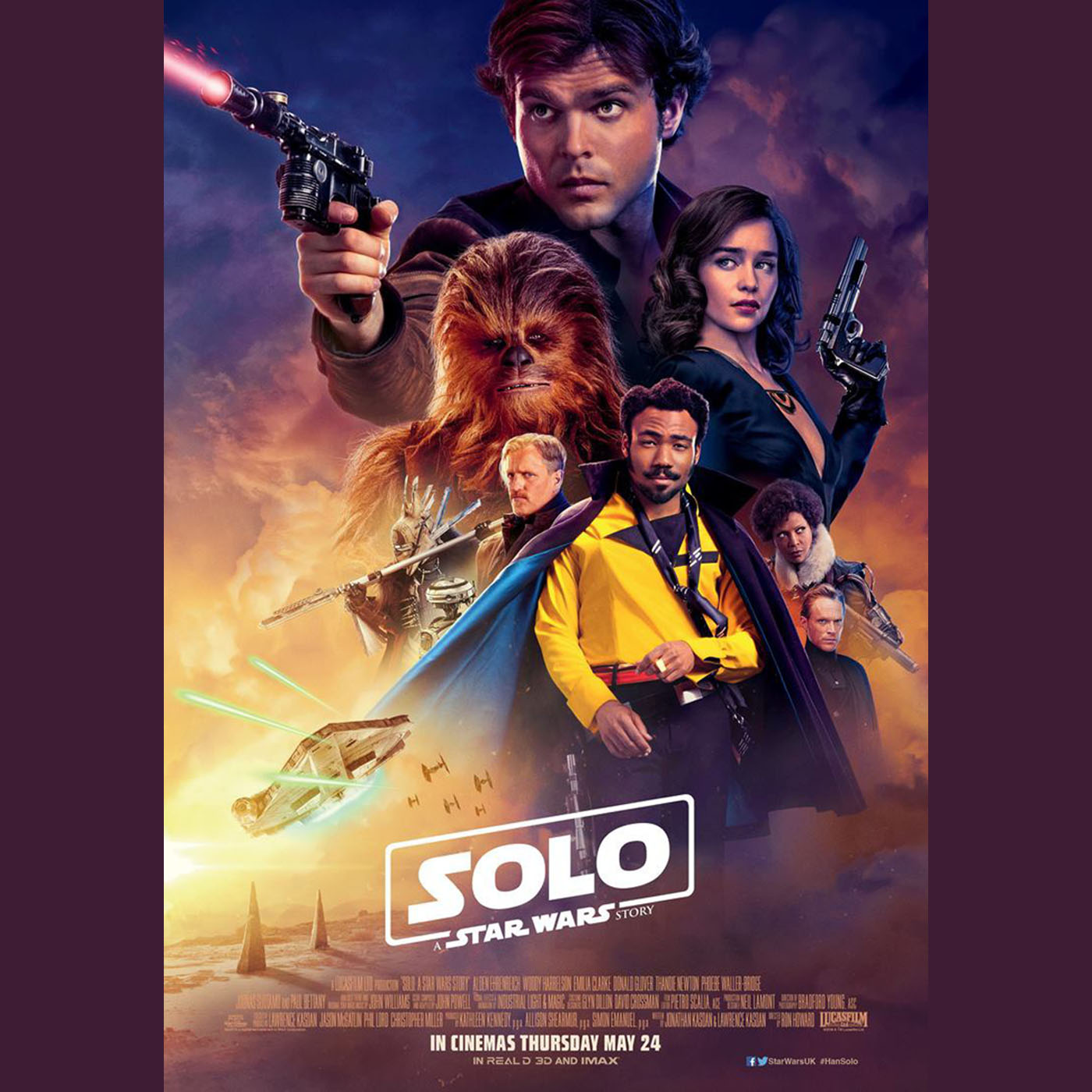 Welcome back nerd herd for another installment of the Reel Film Nerds podcast.  This week Matt and Mike discuss the latest release in the Star Wars franchise, Solo: A Star Wars Story.  Remember our reviews are SPOILER RIDDEN!  Matt goes into a bit of depth on how one of the biggest reveals of the film is canon. Mike doesn't talk much because let's face it he is not enough of a Star Wars nerd to really get into this film.  They both discuss their theories on why it is flopping at the box office compared to previous Star Wars films.  Mike nails this installment of how this movie relates to the Marvel Cinematic Universe especially since it was crazy easy.  Matt points out a big connection that he missed to the MCU.  Sit back relax crack open a cold beer and enjoy our review of Solo: A Star Wars Story!      
Matt really enjoyed Solo and was pleasantly surprised it was so good.  He gave it 4 out of 5 Reels.  Solo had its flaws but Matt still really enjoyed it and hopes they don't make a sequel.  He does sleep, eat, and breathe Star Wars though so take that into consideration.  Mike liked Solo as well just not as much as the nerd in Reel Film Nerds.  He thought it was a great action flick but it is not a must see movie for him.  He gave Solo a 3 out of 5 Reels.  Thank you again for listening and we will chat at you next week!
---
If you have a film you would like to hear Matt and Mike review please Facebook message us, Instagram message us, or email us at nerds@reelfilmnerds.com 
Our little show can be found anywhere Podcasts reside such as iTunes, Stitcher, Google Play, Tune In, Player FM, etc. While you are there like, subscribe, rate, and review us if you can too!
Make sure to follow us on social media such as Facebook, Instagram, and Twitter. Feel free to visit our website to watch trailers, read bios, and just flat out get more info on the movies we review.  http://www.ReelFilmNerds.com 
You can contact us through email as well Nerds@ReelFilmNerds.com
Now go out and catch a movie!