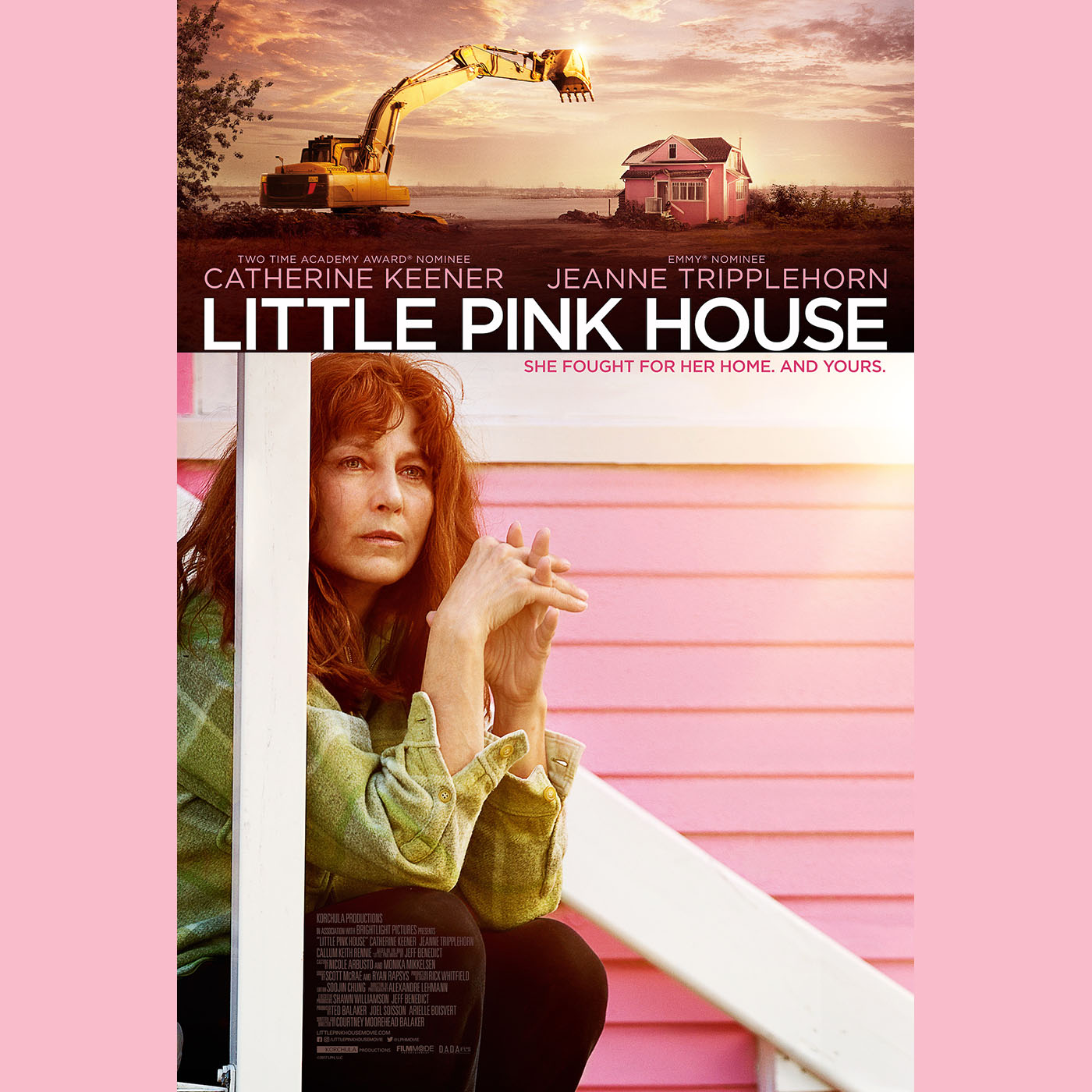 WARNING our podcasts are SPOILER RIDDEN!!  Welcome to a super special bonus episode of the Reel Film Nerds!  Matt was invited by his good buddy Mr. Mile High Show, Matt Santos to a special screening of the independent film Little Pink House at the Prescott Valley Harkins 14.  Mike was not able to make the screening for obvious reasons.  This is the first solo cast for Matt so go easy on him.  Little Pink House is an incredible film that you really should see. If you want more information on the film, please visit the Little Pink House Facebook page.  No Marvel Cinematic Universe on this one folks, sorry.  It is Mike's segment and Matt might make him figure out it out next week when we review Avengers: Infinity War!  This is a quick podcast at 15 minutes so give it a listen you will enjoy it. 
Matt loved Little Pink House and gave it 4 out of 5 Reels.  The acting was amazing, the sets were spot on, and the story is incredible!!  The cinematography was lacking in his eyes and he wanted more backstory on some of the characters in the film.  Moral of this review is to go out and see this movie now!
---
If you have a film you would like to hear Matt and Mike review please Facebook message us, Instagram message us, or email us at nerds@reelfilmnerds.com 
Our little show can be found anywhere Podcasts reside such as iTunes, Stitcher, Google Play, Tune In, Player FM, etc. While you are there like, subscribe, rate, and review us if you can too!
Make sure to follow us on social media such as Facebook, Instagram, and Twitter. Feel free to visit our website to watch trailers, read bios, and just flat out get more info on the movies we review.  http://www.ReelFilmNerds.com 
You can contact us through email as well Nerds@ReelFilmNerds.com
Now go out and catch a movie!